Ecommerce
Online Payments Integration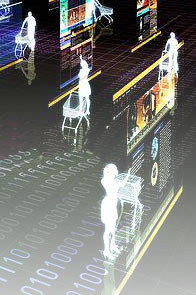 For a long time, receiving payments online has been a thorny issue for Kenyan website owners, publishers and developers.
With the banks currently not supporting online merchant services, it has become extremely difficult to have a secure, reliable and affordable means of getting paid.
At Almond, we have found a solution to this problem.
We are well versed with integrating your website to respected global merchant service providers like Paypal, Alertpay (now Payza), and 2Checkout.
Contact Us to day to turn your website into a full commerce website.
Shopping Carts
It is the dream of every website owner in Kenya and in the world at large, to convert online visitors into sales.
In the midst of neck to neck competition, you need an expert to help you claim your share of the online cake.
The Almond Team will instantly set up and configure a working shopping cart to your website.
We can also build your customized shopping cart to suit your business and desired online goals.